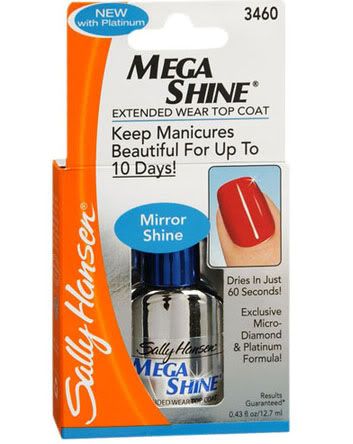 I'm a big fan of nail polishes with a shiny finish – particularly if the tone of the polish is creamy, pink, lilac or mauve as I feel if gives a lovely groomed and well..'polished' finish! However, some nail polishes do somewhat lack the shine factor but I have now found a product that when applied onto any nail polish, gives a nice shiny finish and also prevents chipping.
The product in question is Sally Hansen Mega Shine and is available in Boots in the UK for around £6.45. The nail polish that I am wearing is Maybelline's Express Finish Pearl in shade Violet Doux and with the Sally Hansen Mega Shine used as a topcoat. I love the effect and the pop of shine isn't too OTT but enhances the colour of the Maybelline polish.
I'm also on the hunt for the perfect metallic gold and silver nail polish. Any suggestions of some good ones to try?
xx